- FUNDRAISER CLOSED -
Meet our scrumptious new Mission of the Month coffee blend! Alatheia is an amazing local non-profit that works to Change Lives with the Healing Power of Horses.
We are so excited to partner with Alatheia and will be donating $5 from every bag of coffee sold. Enjoy this delicious coffee!
Origin: Ethiopia
Roast Level: Dark
Acidity: Mild
Flavor Notes: Chocolate, Caramel

Find more at: https://alatheiaridingcenter.com/
Share
View full details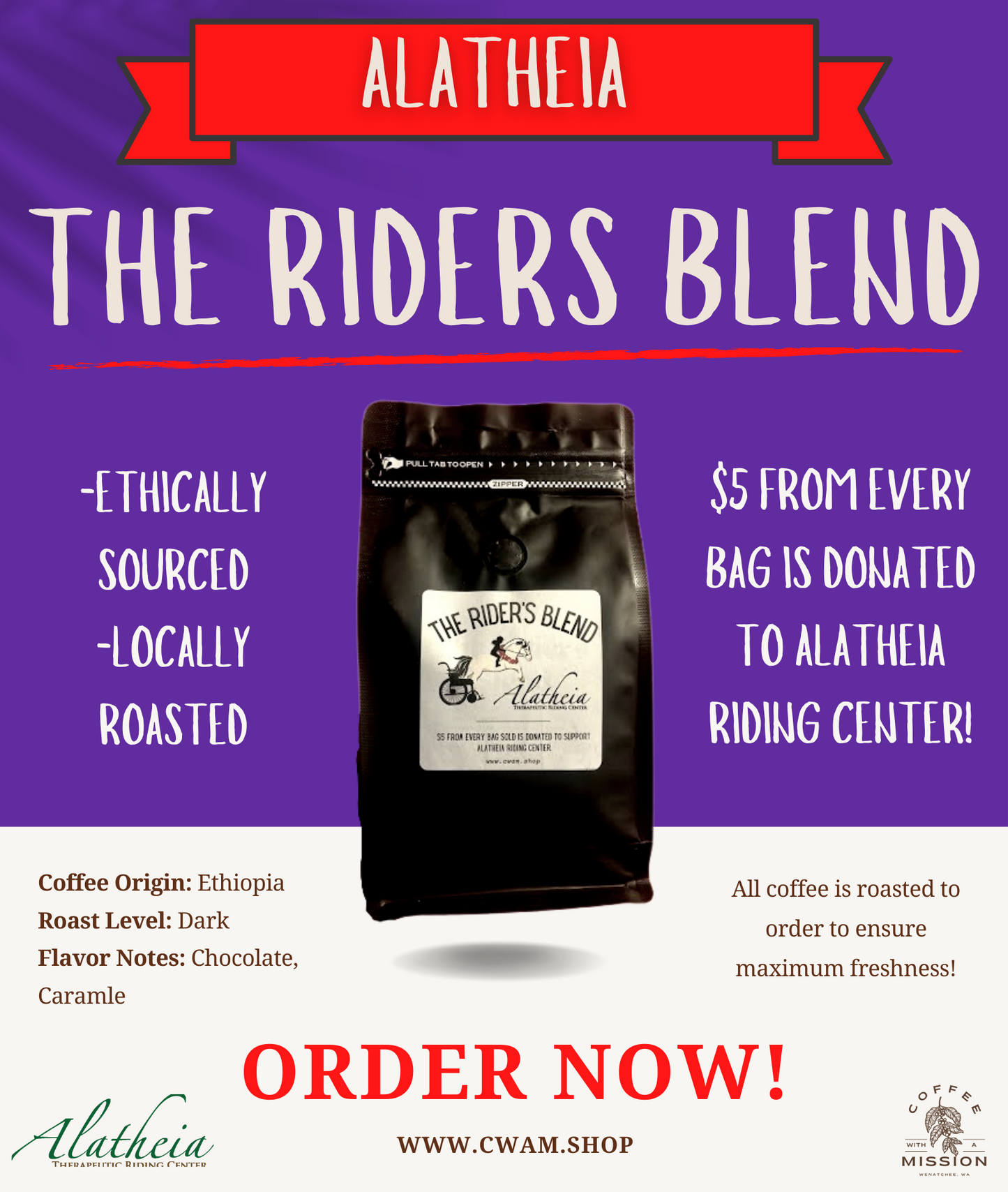 Taste the CWAM difference!
CWAM Loves Giving Back.

Our company came together with the idea that people like you should be able to give back through ordinary things... like shopping and drinking coffee! We turned that dream into reality, and now every time you buy coffee from us we turn around and invest in our community.
Our Coffee is Ethically Sourced + Fair Trade.

Our team doesn't just buy random beans and roast them, we intentionally source our coffee in a way that promotes the health of the entire coffee industry.

We have visited our farmers, and we love them and want them to be successful. You might not be able to taste that, but it makes a massive difference!
Our Beans Are Hand Roasted To Ensure Perfection.

That's right! No automatic equipment is involved. Our roasting team hand roasts every single batch to order to ensure quality and consistency!